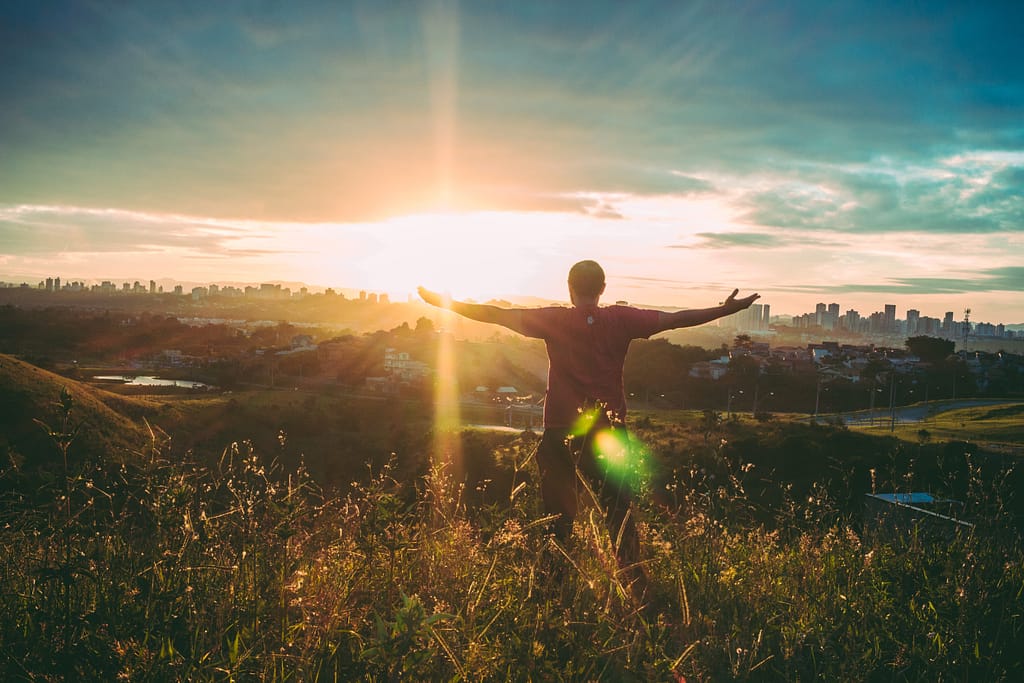 Learn More About Embodiment Counselling
What Is Embodiment Counselling & Coaching ?
LEARNING TO LISTEN TO YOUR BODY
Embodiment is the practice of attending to the physical sensations you are feeling in your body and using this awareness to cultivate a sense of trust in your body's own innate healing potential.  During a embodiment counselling & coaching session, this is a collaborative processes.  Together with Penny you will track sensations you are experiencing in the moment and attend to those sensations using presence, intention, discussion and "energetic hands on".
Penny's approach is not just talking about your life but rather, helping you to step back into it in an embodied way to help you re-frame and change patterns both at the physical and emotional level.
Traumatic events and emotions leave an "imprint" in our sensory system. Therefore, long after the event has occurred there still may be bodily sensations, reactions and feelings that continue to occur and cause anything from worry, anxiety, fear, and panic attacks, to states of depression.
While you are sitting in a comfortable chair, Penny will ask you questions to help you access deeper levels of awareness. Using her skills of being able to detect subtle energies, her voice will act as a form of biofeedback. She can help you investigate and make sense of what you are experiencing in your nervous system, your emotions, thoughts, and the sensations that you feel in your body. Penny can help you re-frame and change "old" patterns both in the mind and body empowering you toward action, growth, and change.
During your dialogue with Penny, you may notice different somatic experiences in your body, such as warmth, coolness, expansion, or constriction. Penny's method can help you to slow down and internally "listen" to the experience of your body and your nervous system. From there you will explore various ways (such as verbal dialogue, breath work, & sometimes movement) to shift and release the old patterns.
The Benefits of Embodiment Counselling & Coaching?
TAP INTO YOUR INNER WISDOM
Many of us have learned to ignore, deny, and mistrust the wise messages that our bodies provide us. By tapping into your own navigational system, you can reclaim your body and awaken to your body's wisdom. Learning to use this information from your body, you can increase your self-awareness. You will feel more grounded, centered, and peaceful. From there you will be able to make more embodied, heart centered decisions.
The coaching sessions can support you in:
Reducing & managing stress, anxiety & feelings of being overwhelmed
Reducing pain, tension & discomfort
Increasing focus, clarity & decision making
Feeling more calm, centered & peaceful
Connecting your body, mind & spirit
Increasing your own awareness of resources and techniques that are nourishing & nurturing for you
PENNY'S JOURNEY
In her journey to recovery from chronic pain, Penny studied Craniosacral Therapy and subtle energy techniques from several mentors. While studying with Suzanne Scurlock, learned how to access full body presence both in her personal and professional life.
NURSING BACKGROUND
Penny began her career in Mind Body Medicine when working in oncology and palliative care nursing. Her life experience as a nurse and her clinical training in various mental health settings has allowed her to bridge the connection of the mind and body to aid you to achieve and maintain equilibrium or balance.
EXPERIENCE
Penny has extensive experience facilitating transformation using neurofeedback. She is trained in the principles of "unwinding the meridians" during a craniosacral session. Currently Penny is completing her 2 years of studies & mentorship in the curriculum of Distance Healing From the Core®.
PENNY'S PHILOSPOHY
Penny believes in the body's innate intelligence and its ability to heal itself. She uses several somatic approaches to help you tap into your body's own inner wisdom.