Are You Ready to Stress Less &
Sleep Better?
Your body spends roughly one-third of your life sleeping, or at least it's supposed to! Lack of a restful sleep can take a toll on your productivity, your general & mental health, and your ability to feel happiness & joy. If you are like fourty percent of the population who get less than 7 hours of restful sleep, you may be sleep deprived.
There is a Secret that is keeping you sleep deprived.
It is Your Stress Imbalanced Brain!
Stress leads to sleep deprivation, and chronic sleep deprivation can lead to stress. It becomes a vicious cycle of tossing and turning, worrying about not sleeping and feeling exhausted. Plain and simple…sleeplessness leads to imbalances in your brain.
I don't want this to be you!
Neurofeedback Brain Training
The quickest way to re-set and balance your brain for less stress & better sleep.
Get ready to get a more restful sleep, feel calmer, worry less, focus better, reduce your impulsive behaviour, make better decisions, and increase your confidence.
I know what you are thinking…it sounds too good to be true! You are saying "I have tried everything." "Why haven't I heard of brain training before?"
The truth is, brain training has been around for decades!
Previously it was an overly complex process, but the good news is that technology has advanced and brain training today is a safe & seamless process that can produce rapid results.
Neurofeedback is not a treatment; it is training & a skill, just like learning to ride a bike. You are teaching your body to regulate your own brainwave dynamics, resetting your sleep cycles & re-calibrating your stress response.
The bad news is that chronic repetitive stress can challenge your body and cause sleep deprivation, burn out & illness.
This stress can come in the form of feelings of loneliness, toxic relationships, anger, unforgiven resentments, childhood traumas, car accidents, pessimistic thoughts, feelings of helplessness, addictions, and sleep deprivation.
The good news is that by learning to balance your brain, you can stress less and sleep better.
A BALANCED BRAIN = A FLEXIBLE & RESILIENT BRAIN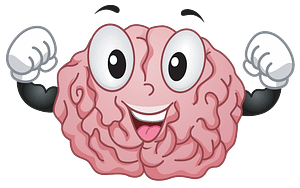 Keep your brain and nervous system flexible and resilient so that it can easily transition between overwhelming feelings and peace, mastering your emotions and being able to self-soothe without engaging in maladaptive coping mechanisms.
By training your brain to be balanced, more flexible and resilient, you can jumpstart your sleep & reduce your stress so that you can: