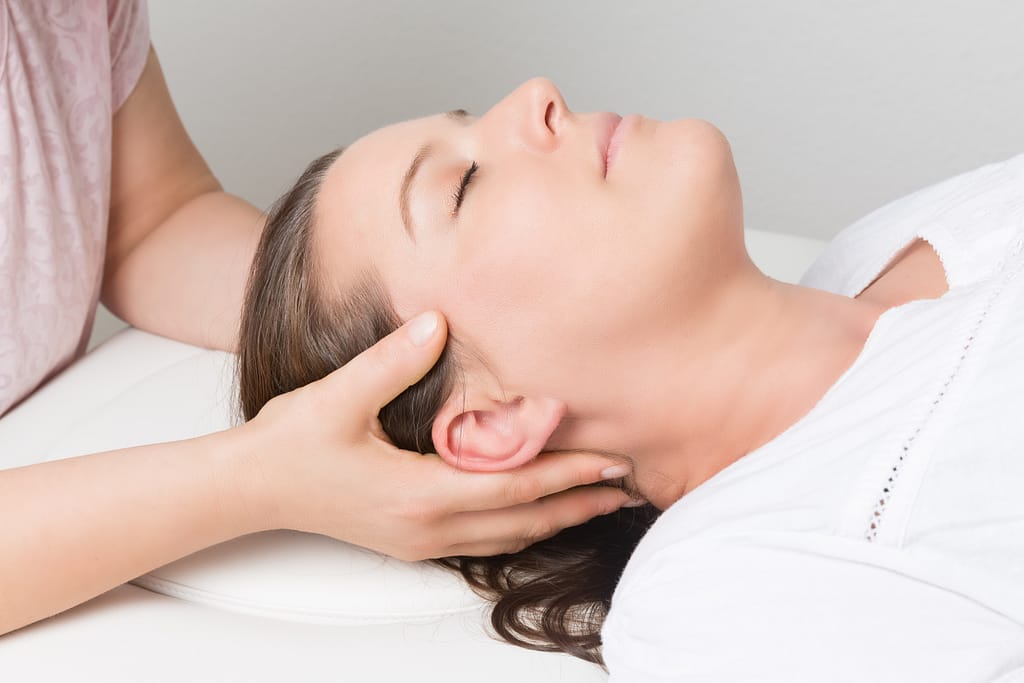 Learn More About Craniosacral Therapy
Craniosacral Therapy (CST) is a light touch approach that can create dramatic improvements in your life. It releases tensions deep in the body to relieve pain & dysfunction & improve whole-body health and performance.
Since CST is so gentle, it can be effective for all ages, from children to elders. It can be used on its own or integrated with other therapies to create powerful effects. Penny has over 20 years experience facilitating CST & Brain Training Sessions together. She can support you in learning to calm and nourish your body, heart & mind.
A CST session takes place in a quiet, private setting. You remain fully clothed as you relax on a comfortable table. Penny will listen with her hands to locate areas of restrictions. Using light touch she can help you release problem or "stuck" areas.
What you experience from your session is highly individual. Sessions are deeply relaxing, creating feelings of warmth, or gentle pulsing sensations in areas where Penny works. CST is "tailored" for you, by Penny evaluating your nervous system.
CST is a gentle hand-on technique that uses light touch to assist the whole body in moving towards a state of wellness. Releasing restrictions in the craniosacral system can help to improve the functioning of the central nervous system.
Many clients report relief from Migraines & headaches, chronic neck & back pain, stress related disorders, traumatic brain injuries, ADD/ADHD, emotional difficulties, PTSD, Temporomadibular Joint Syndrome and more. CST complements the body's natural healing process.
PENNY'S JOURNEY
While working as an oncology nurse, Penny sustained a back and shoulder injury. She discovered Craniosacral Therapy in her own healing journey.
NURSING BACKGROUND
Penny is a graduate of the Vancouver Hospital School of Nursing and has over 35 years experience working in both inpatient and outpatient settings, as well as a nursing instructor role.
EXPERIENCE
Penny is trained in Craniosacral Therapy and ; Unwinding the Meridians by the Upledger Institute© and in the modality of Distance Healing From the Core® Curriculum.
PENNY'S PHILOSPOHY
Penny believes in the body's innate intelligence and its ability to heal itself. She uses several somatic approaches to help you tap into your body's own inner wisdom.